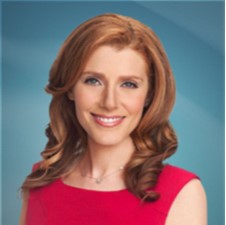 Julia Boorstin
Julia Boorstin has been a CNBC Media and Entertainment Reporter since 2006. Her previous experience includes Fortune Magazine and CNN Headline News. Julia received her Bachelor's Degree from Princeton University.  She is the author of When Women Lead, a groundbreaking book that reveals the key characteristics that help top female leaders thrive as they innovate, grow businesses, and navigate crises—an essential resource for anyone in the workplace.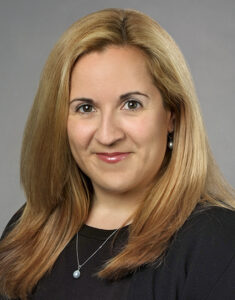 Marissa Román Griffith
Marissa Román Griffith is a partner of Akin Gump Strauss Hauer & Feld LLP specializing in entertainment transactional matters. She represents financiers, as well as borrowers, distributors and studios, involved in various aspects of the production, financing and distribution of film, television and digital content, including lines of credit, slate facilities, distribution agreements, production incentives, and domestic and international co-production arrangements. She has received numerous recognitions for her practice, including being named to The Hollywood Reporter's list of "Power Lawyers 2017: Hollywood's Top 100 Attorneys" and its list of "Hollywood's Top 20 Dealmakers of 2016", and Variety's 2016 "Dealmakers Impact Report" and 2017 "Legal Impact Report".
Kathleen Cerniglia Hipps
Kathleen Cerniglia Hipps is a Partner at Greenspoon Marder, LLP, focusing on entertainment and commercial litigation. Her previous experience includes working for national law firms and at CNN. Kati received her Bachelor's Degree from Emory University and a Juris Doctor from the University Of Iowa College Of Law.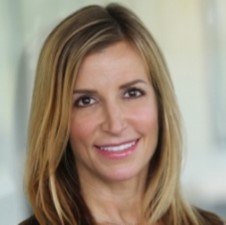 Jen Hollingsworth
Jen Hollingsworth is the COO at Lionsgate Motion Picture Group. Her previous experience includes Mandate Pictures and Sony Pictures. Jen received her Bachelor's Degree from Indiana University and an MBA from Ross School of Business at the University of Michigan.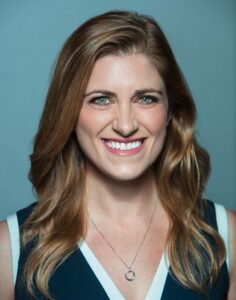 Lisa Holme
Lisa Holme is Group SVP of Content and Commercial Strategy for Discovery, Inc., leading programming and partnership for Discovery's aggregated, direct-to-consumer streaming service. Holme oversees the editorial vision for Discovery's direct-to-consumer offerings, working closely with the company's content and programming teams to source original content and license third-party programming. She also collaborates with the Affiliate and Ad Sales teams to prioritize, structure and negotiate distribution deals for direct-to-consumer products with the goal of driving subscriber growth. Prior to joining Discovery, Holme led the investigation and strategy for Hulu's international expansion, which followed several years of leading Hulu's Content Acquisition team, where she was responsible for negotiating tens of billions of dollars' worth of content deals, helping to expand the service from zero to roughly 30 million subscribers. Before joining Hulu's acquisitions team in 2010, Lisa worked in creative at Illumination Entertainment and as a consultant in McKinsey & Company's Media & Entertainment, Technology, and Telecom Practices.
Holme graduated from Yale University with a degree in Psychology. She is on the board of FEME (Female Executives in Media and Entertainment), Yale in Hollywood (for which she co-leads the Summer Internship Program), and was a founding board member of HULA (the Women's group at Hulu).  Lisa was named to Hollywood Reporter's Next Gen list in 2015, to Variety's New Leaders list in 2016, and to NYC TV Week's 40 Under 40 in 2018.
Liz Jenkins
Liz Jenkins is the COO of Hello Sunshine, multi-media company founded by Reese Witherspoon. In that capacity, Liz is tasked with accelerating and enabling the growth of the Company's increasingly robust and multifaceted business, which includes feature films, scripted and unscripted television, audio storytelling, Reese's Book Club, and more. Previously, Liz served as the Head of Strategic Ventures for Sony PlayStation and Senior Vice President of Corporate Development and Strategy at Media Rights Capital where she developed and implemented innovative distribution models, strategic partnerships and new businesses across film and television. She began her career in finance at GE and Credit Suisse. She received her M.B.A. from The Wharton School at the University of Pennsylvania and her B.A. from Stanford University.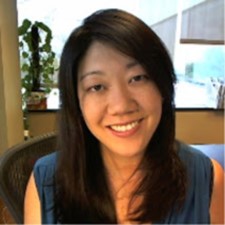 Stacy Nagata
Stacy is currently working in Marketing and Marketing Strategy at Apple +. Prior to this, she was Head of Marketing Strategy & Analysis - UCAN (US, Canada, ANZ) & LATAM at Netflix. Her previous experience includes work with Discovery, Microsoft XBOX and NBC Universal.
Ruby Suchecki
Ruby Suchecki is the SVP of Corporate Planning at MGM and oversees the company's financial planning and budgeting functions. Prior to this role, she served as the Vice President of Corporate Accounting at MGM where she was in charge of the corporate financial accounting and reporting functions. Prior to joining MGM, Ruby served as the Controller of MRC Studios from 2009 – 2011 where she was responsible for the Company's financial accounting, reporting and budgeting functions. Ruby began her career in 2002 at Ernst & Young where she worked as an Audit Manager who primarily focused on the firm's media and entertainment clients. She was responsible for planning and administering all phases of financial statement audits and the testing of internal controls (including Sarbanes-Oxley) for public and privately held companies. Ruby holds a B.A. in Business Economics and a Minor in Accounting from the University of California, Los Angeles and is a Certified Public Accountant in the state of California.